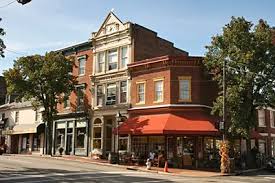 Their Mission
The Fredericksburg Neighborhood Coalition is a group of members who want to protect the town of Fredericksburg. They address issues concerning transportation, housing, and economic development, which I found on their website. Their goal is to improve the town and quality of life by preserving the town's character. As I looked further into this group, one of the main issues they are addressing currently is saving single family homes in Fredericksburg.
Evaluation
Hyperbole Article
In the Hyperbole article, it explains the Fredericksburg Neighborhood Coalition as a group of "neighborhood associations, homeowners associations, and other community members." In the article, the coalition was against the creation of accessory dwelling units (AUD) in Fredericksburg. The coalition's stance is to protect the character of Fredericksburg's neighborhoods and downtown. The article gives us information that the coalition is involved in the decision-making of the town. The Hyperbole article is a local website that addresses issues in Fredericksburg.
The Free-Lance Star
In the Fredericksburg Free-Lance Star article, it indicated that the Fredericksburg Neighborhood Coalition was responsible for the push back against the AUDs in Fredericksburg. This article gave information about how the coalition wanted the City Council to incorporate new laws around the AUDs in order to preserve the towns character. The coalition seems to be rooted in the historic preservation of the town as well as trying to save the town from AUDs.
Trustworthy or not?
The two links above are local sources that give only a little information into this group. The articles outline the groups fight about AUDs in the community, but not much other information was given. There were not many sources that can confirm the credibility of the Neighborhood Coalition. Without more information and the specifics behind who created this group, we can not completely say that this is a trustworthy website.