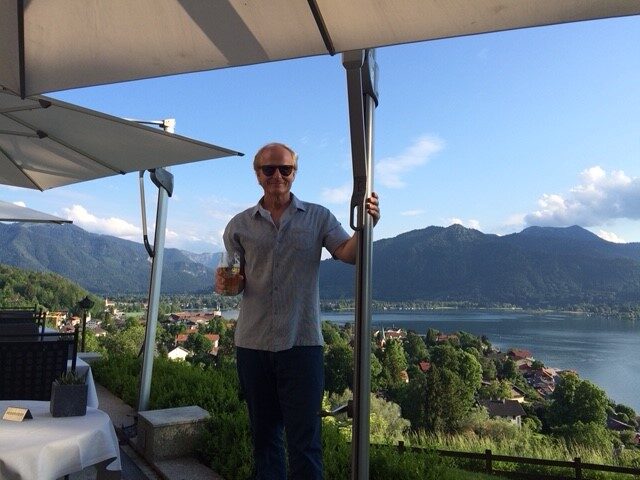 I was born on the Army base Fort Lee, Virginia, the son of a professional Soldier. As an Army brat, my family moved around a lot and I grew up in West Germany and various locations in the U.S. My earliest memories are of attending a German Catholic Kindergarten when my father served in Vietnam for two years. When my dad retired, we settled Camarillo, California where I attended both high school and college, graduating from the University of California at Santa Barbara. At both schools my weekends were dedicated to playing sports and surfing! When I graduated from college in 1983, I was commissioned as an officer in the U.S. Army Infantry.
During my three decades of service on active duty, I was assigned overseas for 20 of those years participating in and witnessing the end of the Cold War and serving combat tours in Afghanistan and Iraq during the Global War on Terror. Service in the Army has been my life's work and it was an honor to serve around the globe in Hawaii, Korea, Germany, Belgium, Iraq and Afghanistan, Washington DC, and other locations in the U.S. In between moves to various bases and on deployment, I have attended numerous professional development courses and schools to include the U.S. Army Airborne, Air Assault, Pathfinder and Ranger Schools, along with the Command and General Staff College and the U.S. Army War College.
After retiring from the Army in 2013 as a full Colonel, I spent eight years in the private sector working as a subject matter expert and as a translator for an international auction house headquartered in Stuttgart, Germany.
I am currently a Junior attending the University of Mary Washington in Fredericksburg, Virginia, and I am majoring in International Affairs with a minor in Security Studies. My educational goals are straightforward, to enjoy my studies and be challenged. Next, to work hard and graduate with the highest GPA in my class, with my sights set on the Darden Award. After graduation, I want to work with the Munich Security Conference Group, joining the conflict resolution team. I am a member of Pi Sigma Alpha, the National Political Science Honor Society; Phi Alpha Theta, the History Honor Society; and Phi Gamma Mu, the International Honor Society in Social Services.
In my personal life, I have been happily married for 40 years to Kari Everett, who also served in the U.S. Army for 30 years and is now retired.